Carmine Omotesando Stand, Italian Bar and Restaurant in Omotesando, Tokyo
Carmine Omotesando Stand, Italian Bar and Restaurant in Omotesando, Tokyo
In Italy's beautiful neighborhoods people enjoy strolling through streets and then heading to equally stylish bars LIKE THIS. Casual and stylish in nature like the neighborhood it is located in, Carmine's Omotesando Stand makes it is easy to enter and enjoy food that equates to an Italian's idea of Tapas. So whether you are looking for a dish of homemade pasta for lunch, draft beer or espresso after work from the full bar (Italian aperitivo time), or simply wish to sip a quality cappuccino between visiting galleries and shopping, you can enjoy an Italian tradition here in beautiful Omotesando.
There are 5 Italian restaurants by Carmine in Tokyo, each with its own unique concept:
Carmine | Carmine Omotesando Stand | Carmine Edochiano | Pizza Carmine | Sorriso
Please click here to learn about Carmine Cozzolino Productions.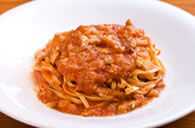 Tagliatelle with Bacon,
Onion and Tomato Sauce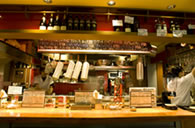 Stylish Standing Bar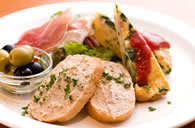 Mixed appetizer
Carmine Omotesando Stand Information
Address
6-6-2 Jingumae, Shibuya-ku, Tokyo 150-0001
Prices
URL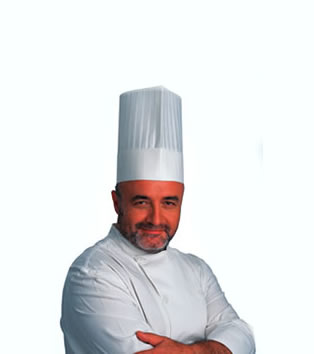 Carmine