Ristorante AO Zushi Marina, Fine Italian Dining in Zushi
Ristorante AO Zushi Marina, Fine Italian Dining in Zushi
Ristorante AO Zushi Marina (foremly Riviera Grand Blue Zushi) serves exceptional Italian cuisine using freshly caught seafood and seasonal vegetables sourced directly from the local farmers and fishermen, as well as high-grade Japanese beef. Moreover the restaurant boasts its own pizza oven, ensuring crispy and delicious pizzas for the whole family.
Located by the ocean and just a short ride by bus or car from Kamakura Station, Ristorante AO Zushi Marina offers stunning views of the crystal blue sea, as well as Mount Fuji on clearer days. Diners can enjoy ocean view from every table in the restaurant, and on sunny days can make use of the spacious outdoor terrace while a refreshing breeze drifts in from the shore.
For special occasions couples may enjoy fine Italian dining, as the chefs prepare sumptuous dinner course while the twilight sky turns orange over the ocean, making it a perfect end to a memorable evening.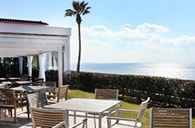 Terrace with Ocean View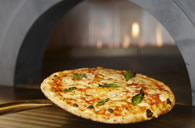 Wonderful Pizzas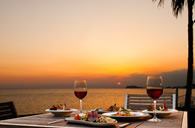 Romantic Dinner & Sunset
Ristorante AO Zushi Marina Information
Address
5-23-16 Kotsubo, Zushi, Kanagawa 249-0008
Hours
Lunch: 11:30~15:30 (14:30 L.O)
Tea: 15:30~17:00 (16:30 L.O)
Dinner: 17:00~21:30 (20:30 L.O)

Open Everyday
Capacity
Inside: 70 people (23 tables)
Terrace: 30 people (10 tables)
Credit Cards
JCB, VISA, MASTER, AMEX, Diners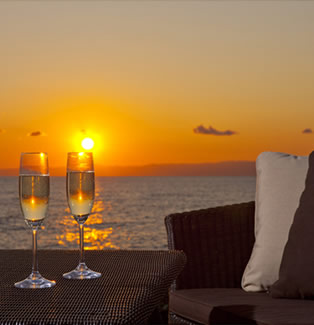 Perfect for special occasions!