AQUA, Oriental Cuisine in Shiodome (Shimbashi), Tokyo
AQUA, Oriental Cuisine in Shiodome (Shimbashi), Tokyo

With an ocean view before your eyes in the daytime and a beautiful neon-lit view at night, AQUA is one of Shiodome's popular skyview restaurants. Every dish teases your tastebuds with Asian flavours complemented with a great selection of casual wines.
The flowing water designs and sounds create a perfect atmosphere for a romantic dinner for two.
Reserve semi-private seats, and with Shiodome's proximity to Roppongi, you can easily plan a full night out.
If you enjoy delicious food in an inviting and warm environment, then you will love AQUA.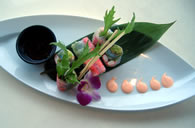 Fresh Spring Rolls - stuffed with king crab and potherb mustard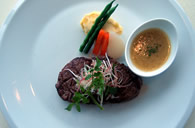 Grilled Beef Tenderloin Steak - served with nuoc mam and ginger sauce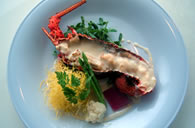 Roasted Spiny Lobster - served with a Thai curry sauce
AQUA Information
Address
Caretta Shiodome 46F, 1-8-1 Higashi Shimbashi, Minato-ku, Tokyo
Hours
11:00AM - 3:30PM, 5:00PM - 10:30PM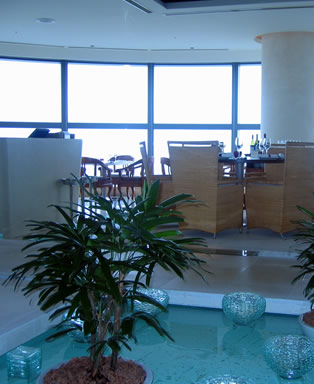 AQUA in Shiodome, Tokyo