Shiraishi Island International Villa, Lodge in Okayama, Japan
Shiraishi Island International Villa, Lodge in Okayama, Japan
The Chugoku area of Honshu and Shikoku Islands contains the prized Seto Inland Sea National Park which, in turn, boasts its own Okayama International Villa on Shiraishi Island. The warm yet spacious design of the villa complements the serenity of life on the secluded island. Time spent exploring the traditional Japanese village, traversing the island's mountains, or relaxing by the sea will bring you back to a quieter, simpler time.
Accessible only by ferry, Shiraishi Island is a secluded haven in the sparkling Seto Inland Sea. The epitome of a traditional Japanese village can be found here, enveloped in the fresh sea breeze. Shiraishi Island is truly an irresistible charm.
Bookings made must include at least one non-Japanese (international) resident or tourist (i.e. A Japanese person may make a booking as long as there is at least one non-Japanese person in their party). Bookings are available from the begining of the previous 2 month by fax or by phone. (fax form - http://www.international-villa.or.jp/faxform0904.pdf). For example, if you would like to book a room for September 15th, then you may do so at the beginning of July.
The reservation desk is open from Mon. to Fri. (except national holidays) - 9:00am to 12:00pm, 1:00pm to 5:00pm.
* Please note that this is a popular villa with amazingly low rates so rooms fill up quickly. Check the Okayama International Villa website for vacancy information (http://www.international-villa.or.jp/).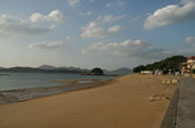 Minutes from the beach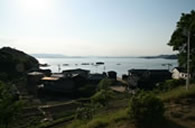 Beautiful hiking trails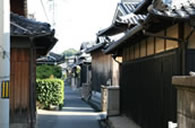 Traditional village setting
Shiraishi Island International Villa Information
Address
Shiraishi Villa:
317 Shiraishi Jima Kasaoka-shi, Okayama 714-0036
Contact Address:
6F Okayama International Center, 2-2-1 Hokancho, Okayama-shi, Okayama 700-0026
Credit Cards
Not Accepted - Cash Only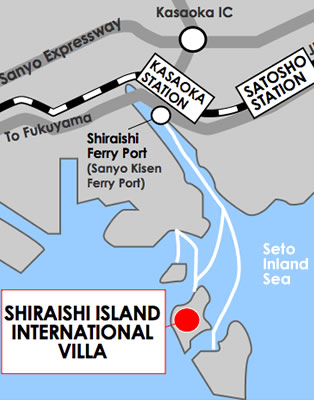 Shiraishi Island