Haruna no Mori Country Club, Jack Nicklaus designed golf course in Gunma, Japan
Harunanomori Country Club, Jack Nicklaus designed golf course in Gunma, Japan
Jack Nicklaus, winner of 100 professional golf tournaments and world-class golf course designer, has inspired Japanese people for decades. He has made outstanding contributions to the development of the sport of golf in Japan, designed more golf courses in Japan than any other country outside of the US. He outdid himself when he built the masterpiece at Harunanomori CC through an ancient pine forest in Gunma Prefecture.
In order to achieve perfect contrast and vividness of color Nicklaus added local maple, ash, birch and beech trees. The course is beautifully manicured from tee to green, and the palatial clubhouse is exquisite yet warm and welcoming. Staff members are accommodating and friendly making this one of Japan's best and enjoyable golfing experiences available.
Harunanomori Country Club is owned and operated by The Izanami Initiative, an international minded golf course operations company run by a multi-national management team with more than 25 years experience in the golf industry in Japan.
To redeem your KUDOS benefit, please visit:
www.japangolfers.com/fb/
Please contact us via email if you have any inquiries: jim.fletcher@izanami.co.jp
Designed by Jack Nicklaus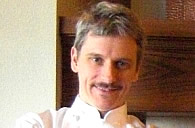 Executive Chef from France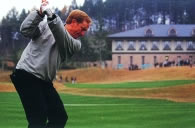 International Play Style Options
Haruna no Mori Country Club Information
Address
Harunanomori Country Club Gonda Kurabuchi-machi Takasaki-shi Gunma 370-3401
Prices
Mid-range
Member pricing ranges from:
6,000 yen - 9,900 yen
Guest pricing ranges from:
7,300 yen - 15,800 yen
Guest pricing when accompanied with a Member ranges from: 6,500 yen - 14,000 yen
* Green Pricing is updated regularity, please visit our website for further pricing details.
Beautifully manicured from tee to green! Harunanomori Country Club