Articles on Japan, Links & Reviews

Beer in Japan
Beer Gardens in Tokyo - Guide to Summer Beer Gardens
Seasonal Beer Knowledge
Beer Mount
Mt. Takao Beer Garden
The thermostats are beginning their upward climbs and the humidity is matching it step for step. The city in the summer can be a concrete jungle on a literal heat island. However, this being Japan, the cityscapes have devised a most elegant solution. Well, not really. Get up to the highest outdoor floor you can and throw some tables and chairs out during the summer. Ladies and Gentlemen, I give you… the beer garden. In Tokyo.
Often not quite as picturesque as their European cousins (there are exceptions! See below), beer gardens in most of Japan's larger cities make up for it with sheer volume. Found on many rooftops throughout the city- department stores being the most common sites- beer gardens offer patrons summer breezes, some good views of the city below or around, the occasional buffet and most importantly -the ubiquitous nomi hodai or all-you-can-drink option.
Nomi hodai courses will often be 90 minutes or two hours and, depending on the time you arrive and the good humour of your hosts, may be extendable for a nominal fee. An all you can eat buffet (called tabe hodai) may also be included in the price. Do get some food in you. Summer heat makes cold beer and cocktails go down that much faster so some grub is essential to a smooth (er) night out. Wiser heads than I have advised getting in to the habit of keeping water a regular feature of your drink selection throughout the evening to avoid the obvious ramifications of a night's overindulgence in the summer heat.
1 or 2 of the Big Four will often sponsor Beer gardens so if you go expecting a pub-like selection of drinks to choose from you will be disappointed. Besides, the true appeal of the beer garden is to relax with friends, enjoy a summer evening and a night away from the super heated crowds and concrete!
Cheers & Kampai!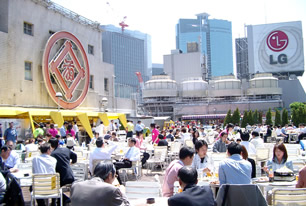 * "Bakuyotei" Beer Garden at Ginza Matsuzakaya
Related Article:
Top 5 Tokyo Beer Gardens
Popular Beer Gardens in Tokyo: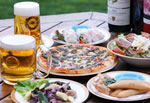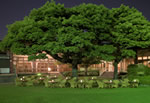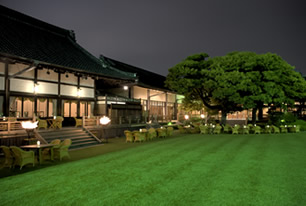 * "Sekirei" at Meiji Kinenkan
Sekirei
June 01 - September 11 (2009)
* Weekdays only
Tel: 03-3746-7773 (Japanese)
Meiji Kinenkan Website
Beer Mount. - Mt. Takao Beer Garden
July 01 - September 30 (2009)
Tel: 042-665-9943 (Japanese)
Beer Mount - Website
Kudan Kaikan Beer Garden, Chiyoda-ku
May 11- September 30 (2009)
Tel: 03-3261-5521 (reservations required)
Kudan Kaikan - Website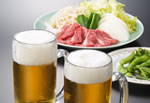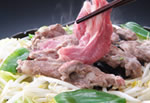 * Daiichi Hotel, Kichijoji - Beer Garden & Grilled Mutton
Daiichi Hotel, Kichijoji
June 01- September 11 (2009)
Tel: 0422-21-4411 (Japanese)
Daiichi Hotel Website
Ginza Matsuzakaya
Tel: 03-3569-3871 (Japanese)
Ginza Matsuzakaya Website
Tamashii no Purukogi, Tobu Department Store, Ikebukuro
June 05 - September 23 (2009)
Tel: 03-5952-0358 (Japanese)
Tobu Department Store - Website
Youtube - Video of the Beer Garden
Mori no Beer Garden, Jingu Gaien
May 22 - September 23 (2009)
Tel: 03-5411-3715 (Japanese)
R&K Website
Tokyo Sanuki Club, Azabu-juban
June 01 - September 22 (2009)
Tel: 03-3455-5551 (Japanese)
Tokyo Sanuki Club Website
Keio Asahi Sky Beer Garden
May 21 - September 16 (2009)
Keio Department Store in Shinjuku
03-5321-5349
Keio Department Store Website
Shinjuku Beer MEX Lumine Est
May 21 - September 6 (2009)
Lumine Est in Shinjuku
Tel: 03-5360-7144
Lumine Est Website
Happo-en Thrush Cafe
phone for details
Tel: 03-3443-3105 (Japanese)
Happo-en Website