Minamiaoyama Eye Clinic, Eye Doctors & LASIK in Aoyama, Tokyo
Minamiaoyama Eye Clinic, Eye Doctors & LASIK in Aoyama, Tokyo
Minamiaoyama Eye Clinic is the first refractive surgery center in Japan operated by board-certified ophthalmologists.
* Toll-free : 0120-00-5762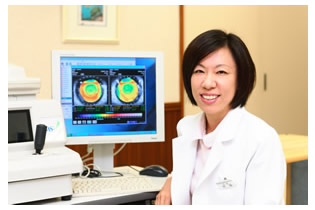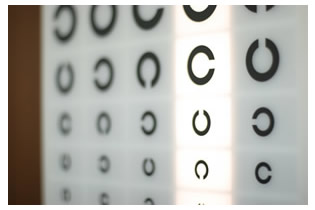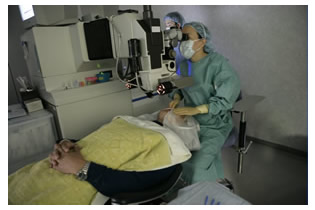 Ikuko Toda , M.D., Ph.D.
Ikuko Toda, M.D., Ph.D. earned her medical degree from Tsukuba University and completed her training at Schepens Eye Research Institute, Harvard Medical School.

Dr. Toda, a board-certified ophthalmologist, has trained with Dr. David Sullivan, a world-renowned researcher of the ocular surface, and Dr. Kenneth Kenyon, a refractive specialist, and has performed over 7,000 LASIK procedures.
Payment info
The payment can be made by credit card, bank transfer or loan.
Please contact us for more information.

New LASIK Fee as of January 2009:
330,000 JPY (including tax)!
LASIK (Laser in situ keratomileusis)
LASIK is presently the most common type of laser vision correction procedure. It corrects nearsightedness, farsightedness, and astigmatism.
Custom LASIK (Wavefront LASIK)
Custom LASIK(Wavefront LASIK) procedure, we can formulate a custom treatment plan in order to treat multiple aberrations, potentially resulting in sharper vision as compared to other options.
Phakic IOL (Phakic Intraocular Lens)
Phakic IOL is an effective procedure for patients who have thin corneas or high myopia. The U.S. Food and Drug Administration approved the Phakic IOL manufactured by Ophtec BV. The Phakic IOL is inserted under the cornea. The Phakic IOL implant functions as an internal contact lens. The procedure is effective for both nearsighted and farsighted patients.
PRK (Photorefractive Keratectomy)
For patients with thin corneas or those who participate in boxing activities, PRK has proven very effective. During PRK, an excimer laser is used directly on the surface of the eye.