ICHII CORPORATION, Monthly Leased Furnished Apartments in Tokyo
ICHII CORPORATION, Monthly Leased Furnished Apartments, Japan
Over 600 short-term stay furnished apartment and long-term stay apartments at great locations in Tokyo with average monthly rent starting from around 110,000 to 120,000 yen.
ICHII CORPORATION supports people from all over the world in finding their apartment in Tokyo. Thousands of foreigners have already chosen our JAPT. (Japan Apartment) network to find their home away from home. With our simple contract system, full English support and large selection of apartments, we make it easy for all to find their ideal apartment in Tokyo at an affordable price.
We make it painless for you to rent an apartment by charging no deposit, no "key money" and using a simple contract that doesn't require a guarantor. Not only that, but our apartments are fully-furnished and available for rent on a month-to-month basis. We have a large selection of apartments in the key areas of Tokyo such as Ginza, Roppongi, Shibuya, ensuring maximum convenience for tenants. Please feel free to call us or visit our website for more details.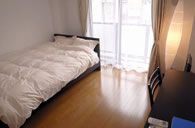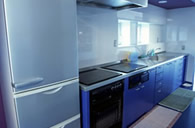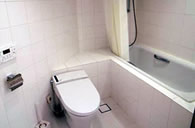 ICHII CORPORATION Information
Address
Mast Life Meguro Minami 702 3-5-17 Nishi-Gotanda, Shinagawa-ku, Tokyo
Hours
9:00am - 6:00pm (Mon to Sat). Closed on Sundays
Credit Cards
VISA and MASTERCARD