Carpet Doctor, Carpet & Upholstery Cleaning Professionals in Tokyo
Review of Carpet Doctor
Text by Mary Saphin
Using the Carpet Doctor was one of the easiest experiences with contractors in Tokyo! Firstly, emailing my request for a quotation resulted in a quick reply (in English) and the appointment was set up at a time to suit me. The two Carpet Doctors who came for the quotation were quick and efficient as they measured each room. The explanation of the cleaning and the process was clearly explained and all my questions answered.
The quotation was made on the spot and having been referred through Welcome Furoshiki I recieved a discount as well! As I accepted the quote during the initial visit I could set up the actual cleaning appointment immediately. They also walked me though my home and we discussed what I would need to move etc before they cleaned.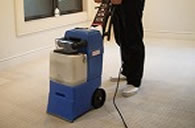 On the day of the Carpet Cleaning the two "Doctors" arrived on time and as I had removed all the small objects from the floors it was easy for them to move furniture as required. The actual cleaning took a day! The machine needed hot water from the laundry and the sink for emptying waste. How black was that water! When they finished my carpets looked amazing - I knew they needed cleaning but the difference was dramatic.
As the carpets needed time to dry the air-conditioning was left on for the next 24 hours (luckily it was summer!) and once dry I removed the foil that had been thoughtfully placed under wooden legs to avoid any damage to my furniture.
I would recommend the Carpet Doctors -fast, efficient, polite and well priced.
What more can a carpet need?
***** ***** ***** ***** *****
Carpet Doctor - Free on-site estimate
Tel: 0120 520 225
Fax: 020 4664 4631
info@e-carpetdoctor.com
www.e-carpetdoctor.com