Ristorante e Pizzaria da Ivo, Italian Restaurant in Ebisu (Hiroo), Tokyo
Ristorante e Pizzaria da Ivo, Italian Restaurant in Ebisu (Hiroo), Tokyo

Ristorante e Pizzaria da Ivo's Owner & Chef Ivo Virgilio has received awards from an Italian President, has led the Federation of Italian chefs in Japan, and has published two books but his restaurant is what he is most proud.
Ristorante e Pizzaria da Ivo is the realization of a dream to make a restaurant so authentic that if one does not have the opportunity to visit his hometown of Naples, Italy that they would understand what it is really like by dining with him. Implicit in this is not only authentic and award winning cuisine but the experience itself.
Many elements re-create Naples but most of all is Ivo himself and a wait staff with big hearts and an eye for art. For dinner hours the staff adorn the traditional clown costume of Naples (Pulcinella). According to Ivo, they may be the only ones in the world who do so!
They perform their service in the house that Ivo built. Ivo designed every aspect of the building – traditional window arches, ironworks and real frescoes executed by an Italian Neapolitan artist on the walls, colorful Italian tiles on the floor and most of all a one of a kind Pizza oven.
To serve real Neapolitan-style pizza, he brought one of Naples' best craftsmen and materials to Tokyo to build the oven which burns much hotter thus preserving water in the crust and ensuring a crunchy yet soft texture. On the menu you will also find pasta, along with fish and meat dishes where accentuating the freshness and quality of the materials is emphasized.
For Tokyo's most authentic Neapolitan-style cuisine, dishes that Italians think are delicious and created by an Italian Chef with a passion for pizza from Naples, be sure to experience Ristorante e Pizzaria da Ivo in Ebisu.
Pizza delivery service is available to selected areas through www.visite.jp.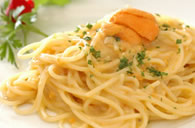 Spaghettini with Hokkaido Sea Urchin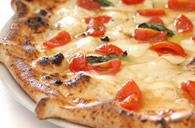 Sunshine Pizza with Smoked Mozzarella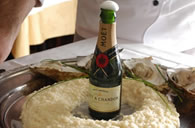 Special Champagne Risotto
Ristorante e Pizzaria da Ivo Information
Address
1-6-10 Hiroo, Shibuya-ku, Tokyo, 150-0012
Hours
Lunch: 11:30 - 14:00 (L.O), Dinner: 18:00 - 22:00 (L.O), Closed every Monday unless a national holiday, Lunch hours on Weekends & Holidays are 11:30 – 14:30 (L.O)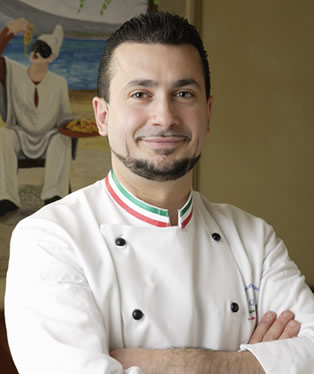 Ivo Virgilio Owner & Chef