Ristorante e Pizzaria da Ivo, Italian Restaurant in Ebisu (Hiroo), Tokyo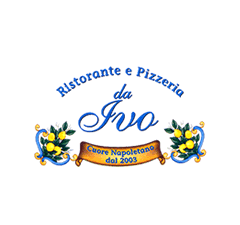 Ristorante e Pizzaria da Ivo
Complimentary glass of sparkling wine with the purchase of dinner!
ディナーをご注文の方に、スパークリングワインを1杯サービス!
print this page and present it to the restaurant before you order to get the discount.
このページを印刷し、注文する前に提示して下さい
coupon may not be combined with other offers
他券併用不可。
Access & Directions to Ristorante e Pizzaria da Ivo
Train Access
From Shinjuku Station take the JR Yamanote Line to Ebisu Station (9 min, 150 yen)
From Tokyo Station take the JR Yamanote Line to Ebisu Station (19 min, 190 yen) or take the Tokyo Metro Marunouchi Line to Kasumigaseki Station and transfer to the Tokyo Metro Hibiya Line for Ebisu Station (20 min, 190 yen)
› Check your train route, times & fares with the Jorudan "Train Route Finder"
Directions
From Ebisu Station Exit 1:
Turn left out exit 1 and walk towards the police box (Koban). At the police box turn right walking down the big street (Komazawa Dori) passing under the train overpass. Continue in the same direction (during which you will cross 2-3 small streets) and you will eventually come to a large bridge (Shibuyabashi). Turn right (according to the bridge - in the direction of Fukawabashi). You will now be on Meiji Dori. Continue on and there will be a cross walk to the opposite side of Meiji Dori quickly after the first traffic light. Cross Meiji Dori and turn right. The restaurant will be on your left in 1 minute.
Contact Information to Ristorante e Pizzaria da Ivo
1-6-10 Hiroo, Shibuya-ku, Tokyo, 150-0012
Tel. 03-5793-3121