Sorriso, Italian Pizzeria and Restaurant in Iidabashi (Kagurazaka), Tokyo
Sorriso, Italian Pizzeria and Restaurant in Iidabashi (Kagurazaka), Tokyo
Sorriso is a restaurant that reminds one of the resorts in the coastal areas of Italy. It has a cheerful and open atmosphere that is accentuated by large windows that provide a view to a quaint back street right off of elegant Kagurazaka's main shopping street. This is the kind of place where diners can easily let hours float on by while enjoying one of their many fine wines on offer.
You will find authentic Tuscan coastal cuisine, a segment of Italy's rich culinary history that should be on everyone's list of dining to try while in Japan. Why is that? The quality of Japan's fish married with traditional Tuscan techniques results in very flavorful yet sensitive dishes such as swordfish roasted with eggplant and pine seeds served with couscous.
There are 5 Italian restaurants by Carmine in Tokyo, each with its own unique concept:
Carmine | Carmine Omotesando Stand | Carmine Edochiano | Pizza Carmine | Sorriso
Please click here to learn about Carmine Cozzolino Productions.
Italian resort style
atmosphere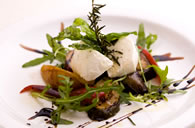 Swordfish Roasted with Eggplant & Pine Seeds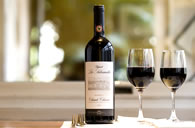 Extensive list
of fine wine
Sorriso Information
Address
3-1-15 Kagurazaka, Shinjuku-ku, Tokyo 162-0825
Hours
Lunch: 11:30am - 2:30pm (L.O.), Dinner: 6:00pm - 9:30pm (L.O.)
Prices
URL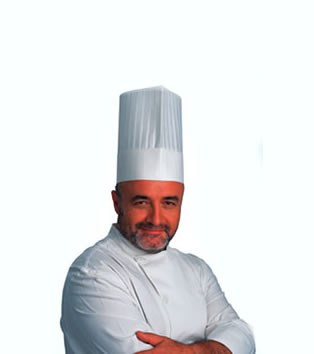 Carmine