Ginza Kazan, Specialty Seafood Restaurant in Ginza, Tokyo
Ginza Kazan, Specialty Seafood Restaurant in Ginza, Tokyo
It is often quoted that perfection does not naturally emerge; it is the result of openness to thinking, great effort, and artistic endeavor. All three elements are evident here at this stylish location.
A prerequisite to a perfect dining experience is great food and drink. All the seafood is amazingly fresh – Kazan receives the top seafood from the owner's world-class seafood trading company. Enjoy the "Angel shrimp" carpaccio with rare white soy sauce and "Cats Eye Oysters". Master chefs who leverage all that outside of the box thinking offers creatively prepare these award-winning ingredients. The drink menu is diverse and expertly chosen to compliment seafood. You will find what you are looking for with 56 kinds of wine from 11 countries on the menu and an assortment of mixed drinks and Kazan's own connoisseur's beer.
The atmosphere is comfortable yet artistic. Air is always kept clean by purifiers, and all seats are basically non-smoking (the smoking area is completely separated) so that diners can enjoy their time the way they prefer. While partly responsible for the food's quality taste, the fact that their drinking and cooking water are purified by a special system is further evidence of their pursuit for perfection.

Kazan is part of the Kimihiko Araya PRODUCE Restaurant Group, which has several other equally spectacular and stylish restaurants / bars in Ginza and other Tokyo locations - please click here to discover more amazing restaurants by Kimihiko Araya PRODUCE.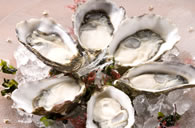 The freshest, award-winning seafood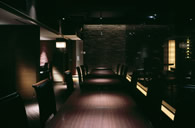 Stylish &
comfortable space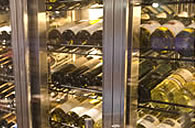 Interesting & complimentary drink menu
Ginza Kazan Information
Address
Seiryu Ginza Bldg. 1F, 3-4-6 Ginza, Chuo-ku, Tokyo 104-0061
Hours
Lunch: Everyday 11:30am -3:00pm (L.O.2:00pm), Dinner: Mon - Sat 5:30pm -10:30pm (L.O.9:30pm), Sun & Holidays 5:30pm - 10:00pm (L.O.9:00pm)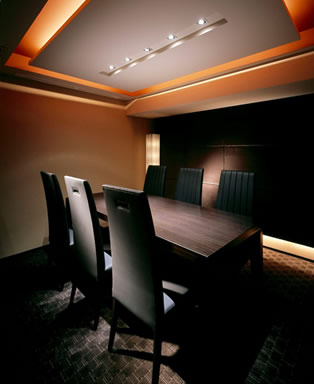 Ginza Kazan's Private Dining Room