Seikiro, Traditional Japanese Inn (ryokan) in Amanohashidate, Kyoto.
Seikiro ryokan is located in the Amanohashidate area of northern Kyoto Prefecture, one of the three most scenic spots in Japan. This traditional wooden ryokan offers a unique experience of life in Japan, and was designated a tangible cultural asset in 2010. Guests staying at Seikiro can enjoy the soothing hot spring baths, strolling around the Japanese garden and relaxing in the traditional style guest rooms. Meanwhile air-conditioning and Wi-Fi access provide the modern touches to ensure you have a comfortable stay.
Countless artists and writers have fallen in love with the ryokan since its establishment at the end of the 17th century. Indeed many painters visited from Kyoto during the Edo period (1603-1867), and more recently famous writers and poets such as Ujo Noguchi, Kan Kikuchi, Eiji Yoshikawa and Hekigoto Kawahigashi have been regulars at Seikiro. Indeed it has been the inspiration for beautiful fusuma (paper door) paintings, fine novels and poems. Many of these are on display throughout the establishment, giving Seikiro the feel of a small museum of literature.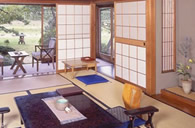 Traditional Japanese Rooms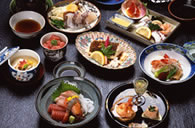 Authentic Japanese Cuisine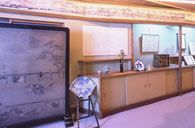 Historical Artefacts on Display
Seikiro Information
Address
937 Uoya, Miyazu City, 626-0015 Kyoto Prefecture, Japan
Hours
Check-in: 15:00 ~ 18:00
Check-out: by 10:00am
Credit Cards
VISA, JCB, American Express, Diner's Club, MasterCard
Email
yado@seikirou.co.jp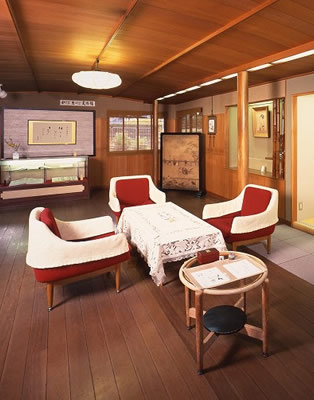 The "Bunjin-no-Ma" or Writer's Room