KAITO, Sea Kayak Lessons & Tours in Shimoda (Izu Peninsula)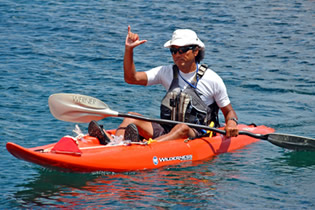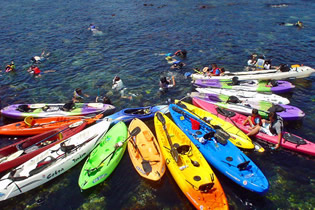 Sea Kayaking Tours
• Half Day about 2 hours - 6,700 yen / person (3,300yen for kids aged 6-12)
• From October, tours are only available for adults (over 13) due to ocean conditions.
• 9:30 AM Sign in / 10:00 AM Start
• 1:00 PM Sign in / 1:30 PM Start
* Pricing includes guided tour, kayak rental, wet suit (on cold days) and the use of the shower facilities at the clubhouse. Cancellation Policy: If the tour booking is cancelled one day or less prior to the tour date a 50% cancellation fee will be incurred.
To book your tour, please contact via telephone (Tel 0558-22-6779) or email kaito@seakayaking.jp.
What to bring
• Bathing suit, shorts, T-shirt (if you have your own wet suit, please bring it with you)
• Life jacket is provided
• Snorkeling Set - 500 yen
• Shoes - marine boots, marine sandals, or beach sandals
• Parking - Free all season except summer. Please contact us for more details.
• Please note that, in case of a storm or typhoon, your tour may be cancelled.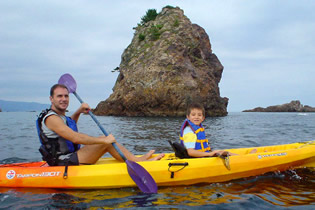 From October
• From the fall season, tour attendees must be 13 years old or older to join the tour.
• On sunny days in October - bathing suit, shorts, T-shirt attire is OK.
• On cold days, wet suits are available for no additional charge.