Shirahama Onsen, Hot Spring & Beach Resort in Wakayama, Japan
Sightseeing in Shirahama Onsen, Hot Spring & Beach Resort in Wakayama, Japan
Shirahama Onsen has a lot of wonders to discover, here is a list of a few places of interest below: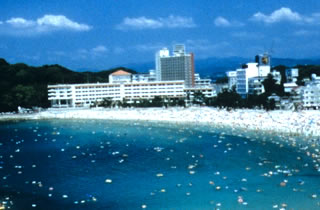 Shirahama Beach
Widely known as one of the most beautiful beaches in Japan, Shirahama Beach is a 640 meter wide quartz sand beach. In summer, the beach is covered with colorful parasols.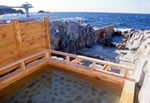 Saki-no-yu: Open Air Bath
Saki-no-yu is an onsen bath in the open air situated 10 meters from the shore and facing the Pacific Ocean. It is said Tokugawa Yoshimune, the ruler of Kii and later the eighth shogun of the Tokugawa shogunate, took a bath here.
Admission: 300 yen;
free for children under 2 years old

Closed on Wednesdays.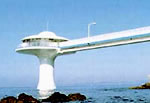 Undersea Observation Tower
The observation tower is located 100 meters offshore and 8 meters below the ocean surface. From the windows, about 30 kinds of fish including colorful tropical fish can be seen.
Admission: 800 yen (adults); 500 yen (children)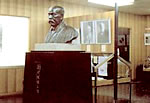 Minakata Kumagusu Museum
Minakata Kumagusu was a world-famous Japanese naturalist. From his childhood years, he demonstrated extraordinary memory abilities and earned the epithet of Walking Encyclopedia. His remarkable linguistic skills and knowledge helped him get a job in the British Museum where he was responsible for organizing its Eastern collection. While working, he published many articles in Nature Magazine, a science magazine. After returning to Japan, he lived in Wakayama Prefecture and researched on slime molds. He collected many specimens in the mountains of Kumano and made discoveries of new slime mold species.
Admission: 400 yen (adults); 200 yen (children)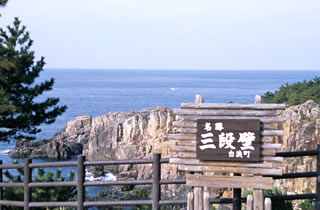 Sandanbeki (Three step cliff)
Sandanbeki or Three Step Cliff is a scenic site that stretches 2 kilometers from south to north along the ocean.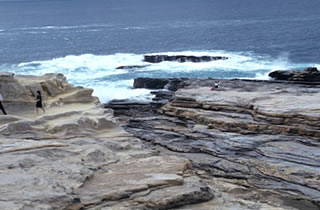 Senjojiki Coast
Unusual rock formation created by wave erosion lies along the coast.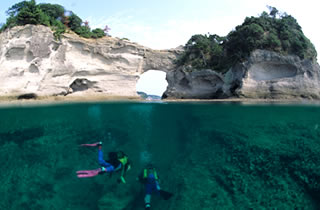 Engetsuto (Full Moon Islet)
Engetsuto is an islet with a full moon shaped cave hole in the middle. A sunset over the islet is beautiful to see.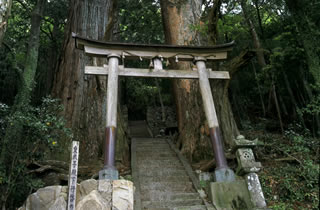 Kumano-Kodo
Check out the World Heritage Site: Kumano-Kodo