Himeji Castle, UNESCO World Heritage Site in Japan
Himeji Castle, UNESCO World Heritage Site in Japan

Himeji Castle was registered as the first Japanese world cultural heritage site by UNESCO in December 1993 and enjoys the highest international reputation of all existing Japanese castles.
Dubbed the White Heron Castle as a result of its architectural uniqueness including multiple towers, beautiful shape and white color, the castle is exquisite and fully equiped with the functional devices required for a fortress. Its well-preserved castle buildings in the inner citadel have stood for more than 400 years (over 600 years since the first fortress).
While in Himeji, be sure to visit other attractions such as Kokoen Garden and Shoshazan Engyoji Temple (film location of The Last Samurai).
For more information, please contact the Himeji Tourist Information Center (079-287-3658).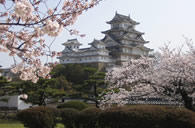 Spring
Summer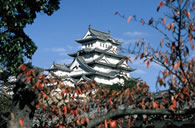 Fall
Himeji Castle Information
Address
68 Hommachi, Himeji, Hyogo-ken
Hours
9:00-17:00 (must enter by 16:00)
9:00-18:00 from April 27 - August 31
Closed December 29-30
Free admission on New Year's Day (1/1) and Castle Day (12/11)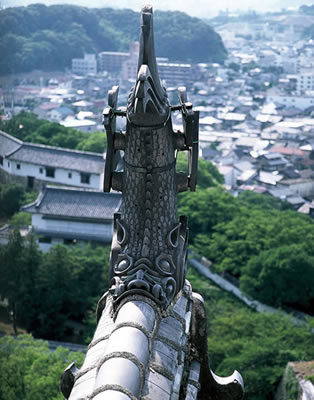 Himeji Castle