Kokoen Garden, Traditional Japanese Garden in Himeji City, Hyogo
Kokoen Garden, Traditional Japanese Garden in Himeji City

This strolling-landscape-type Japanese garden was built in 1992 to commemorate Himeji City's 100th anniversary and features ponds and springs against the backdrop of the World Cultural Heritage Himeji Castle.
Composed of 9 various sized Japanese traditional gardens and built on the former site of a Himeji Lord's Residence and his men's samurai houses the garden covers an area of 3.5 hectares.
Enjoy the seasonal changes highlighted by the garden and for an additional fee, enjoy the Japanese green tea served in Sojyu-an (Tea Room) which was designed by a tea master from the Ura school.
The gardens are wheelchair accessible and rental wheelchairs are available thre is also a Japanese Restaurant 'Kassuiken'.
While in Himeji, be sure to visit other attractions such as Himeji Castle and Shoshazan Engyoji Temple (film location of The Last Samurai).
For more information, please contact the Himeji Tourist Information Center (079-287-3658).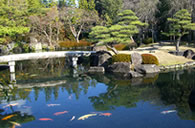 Beautiful Ponds & Springs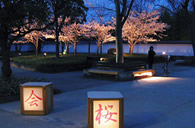 Enjoy the Japanese Seasons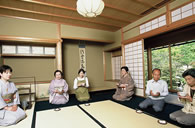 Traditional Japanese Tea Room
Kokoen Garden Information
Address
68 Hommachi, Himeji, Hyogo-ken
Hours
9:00-17:00 (must enter by 16:30)
9:00-18:00 from April 27 - August 31
Closed on December 29 & 30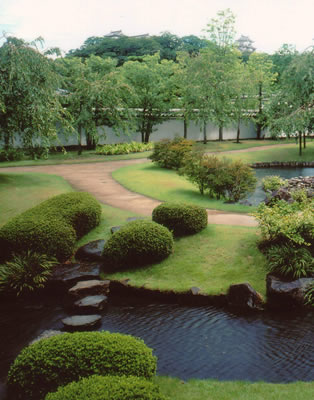 Kokoen Garden