AMUSE MUSEUM, Ukiyo-e theater, Japanese traditional performances & textiles in Asakusa, Tokyo
AMUSE MUSEUM, Ukiyo-e theater, Japanese traditional performances & textiles in Asakusa, Tokyo
AMUSE MUSEUM opened in November 2009 and features Japanese traditional performances, a Ukiyo-e theater, and unique graphics, product designs, and textile arts that have been exclusive only to the Japanese traditional culture.
AMUSE MUSEUM tries to revive the precious ways of life and unique traditional spirits which even Japanese people themselves are starting to forget, by applying our own unique methods to introduce Japanese culture.
Special exhibitions are held regularly. The museum facility also hosts a cafe [10:00 - 19:00] and bar [18:00 - midnight].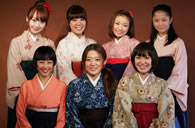 Welcoming Staff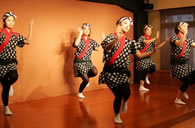 Traditional Performances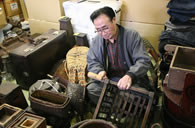 Expert Artisans
AMUSE MUSEUM Information
Address
2-34-3 Asakusa, Taito Ku, Tokyo, Japan 111-0032
Hours
10:00 - 18:00 (Admission until 17:30)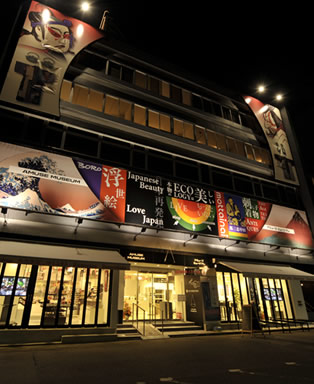 AMUSE MUSEUM in Asakusa, Tokyo