Museum of Contemporary Art Tokyo (MOT), Art Museum in Kiba Park, Tokyo
Museum of Contemporary Art Tokyo (MOT), Museum in Kiba Park, Tokyo
The "MOT Collection" is the general title of a continuing series of exhibitions using work from the permanent collection to make contemporary art more understandable to museum visitors. Four exhibitions are organized per year on different themes, highlighting a large number of works from the collection and revealing the variety of ways in which they can be seen. The permanent collection contains works by artists such as Yoshitomo Nara, Tanaka Atsuko, and Shiraga Kazuo.
Temporary Exhibitions are regularly held.
For the latest schedule, please visit:
http://www.mot-art-museum.jp/eng/current.html

MOT Facilities:
Art Library
A library specializing in art. Here you will find a broad range of books, catalogs and periodicals on modern/contemporary art (100,000 vols), accessible for your research.
Museum Shop NADiff contemporary
Books and commercial items related to contemporary art, as well as a broad selection of original-design exhibition and museum items.
CONTENT Restaurant
A "Contemporary Japanese-style Western Food" restaurant. Enjoy a meal and coffee or tea before a broad green garden.
Càfê Hai
Food and drink with rich Asian nuances, in an interior décor of flower and plant theme.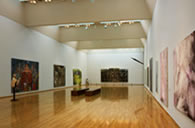 Permanent Exhibitions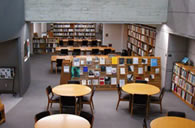 The Art Library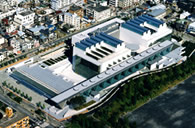 Modern Facilities
Museum of Contemporary Art Tokyo (MOT) Information
Address
4-1-1 Miyoshi, Koto-ku, Tokyo 135-0022 Japan
Hours
10:00 AM - 6:00 PM (Entry is permitted until 30 minutes before closing), Closed Mondays (When a national holiday or its substitute falls on a Monday, the Museum is OPEN. and is closed on the following day.)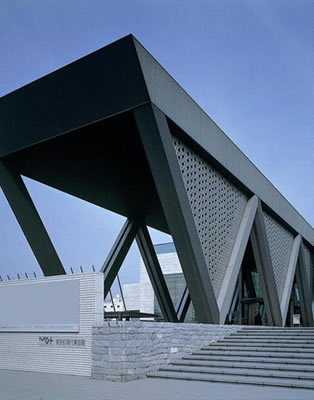 MOT