Dynaland, Ski Resort in Gifu, Near Nagoya & Osaka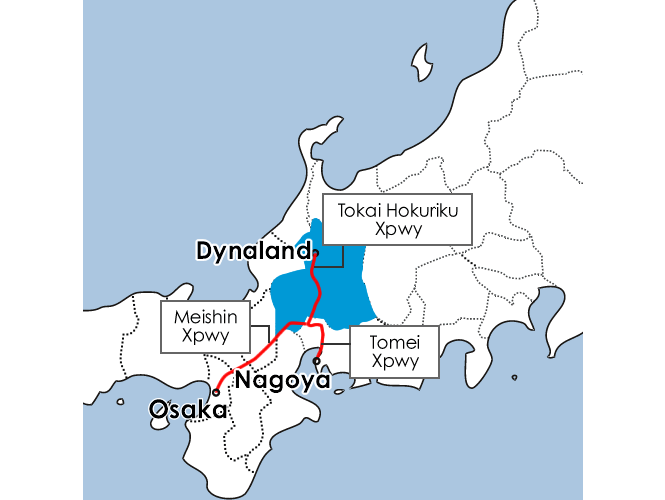 Access & Directions to Dynaland
Train Access
Take the JR Line from Nagoya Station to Gifu Station.
At Gifu Station, walk to Shin Gifu bus stop and take the GIfu Hatchiman Express bus to Takasu.
From Takasu take the bus bound for Shoukawa and get off at the Dainichidake bus stop.
From Dainichidake take the FREE shuttle bus to Dynaland.
› Check your train route, times & fares with the Jorudan "Train Route Finder"
Directions
Bus Tour Option 1 (From Osaka):
Depart Osaka Namba at 10:10 pm
Depart Suita Banpaku at 11:25 pm
Arrive at Dynaland Ski Resort between 6:00 and 7:00 am next morning
*(Reservation Required)

Bus Tour Option 2 (From Nagoya):
Depart Nagoya Station at 8:00 am
Arrive at Dynaland Ski Resort at 10:10 am
*(Reservation Required)

Bus Tour Option 3 (From Nagoya):
Depart Nagoya station at 8:00 am
Arrive at Hotel Villa MontSaint/Dynaland at 10:10 am
*(Reservation Required)
Contact Information for Dynaland
3035-2, Nishibora, Takasu-cho, Gujo-shi, Gifu, 501-5305, Japan
Tel. 03-6202-0310