Snow Paradise Inawashiro, Ski Resort in Fukushima, Near Tokyo
Snow Paradise Inawashiro, Ski Resort in Fukushima, Near Tokyo 2008 - 2009 Ski Season
Snow Paradise Inawashiro is open from December 13th, 2008 to March 29th, 2009.
Ski Tour Packages Available

Snow Paradise Inawashiro is currently offering discount ski tour packages check the links below for further details:
Inawashiro Day Ski Tour Packages departing Tokyo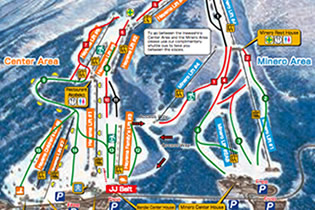 Trails Information
Stretching 6.8km overall, Snow Paradise Inawashiro offers a variety of runs for beginner to advanced level skiers and snowboarders. The slopes fan out towards the foot of the mountain, offering plenty of room for everyone to enjoy the runs.
Special Trails include
Night Skiing, Hayama Course, Furikozaka Course and Chuo Gelande.
Enjoy the beautiful view of Lake Inawashiro from the Chuo Gelande
The Nishi Gelande offers the "Fake Cross" which is popular among children.
Inawashiro Trails page for further details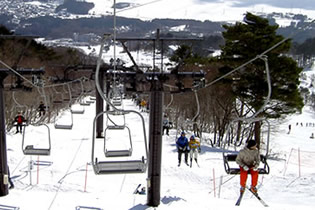 All Area Lift Pass Rates
1 Day All Area Pass - 4,400 yen (Adult)
4 Hour All Area Pass - 3,900 yen (Adult)
1 Time Pass - 400 yen (Adult)
Family Pass - 6,500 yen (1 Adult and 1 Child)
Family, Children and Senior pricing also available
Individual Season Pass - 40,000 yen (Weekday)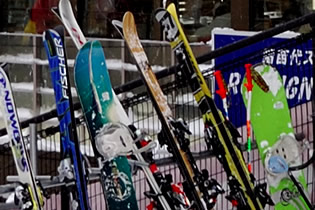 Rental Rates
Ski Rental - 3,900 yen (Adult)
Half Day - 3,500 yen (Adult)
Snowboard Rental - 3,900 yen (Adult)
Half Day - 3,500 yen (Adult)
Ski Wear - 3,000 yen (Adult)
Half Day - 2,000 yen (Adult)
Ski Boots available for 15.5 cm ~ 31.5 cm
Snowboard Boots available for 17 cm ~ 30 cm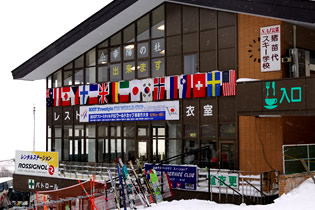 Ski and Snowboard School
JMG Snow School Inawashiro half and full day ski lessons for all ages
Half Day - 3,500 yen (Group Rate)
Full Day - 5,000 yen (Group Rate)
Inawashiro Ski School section for further details
JMG Snow School Inawashiro half and full day snowboard lessons for all ages
Half Day - 4,000 yen (Group Rate)
Full Day - 6,000 yen (Group Rate)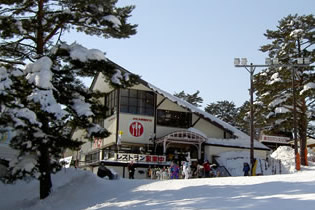 Facilities
Inawshiro offers the following facilities:
Flexible Hours for Day Care Facilities
Western, Japanese and Chinese cuisine
Local specialties and Sweets at 3 restaurants