Elana Jade, Organic Beauty Salon in Azabu Juban, Tokyo
Elana Jade, Organic Beauty Salon in Azabu Juban, Tokyo
The Elana Jade salon is decorated with an array of wood & stone and is the home to some beautiful Australian and Japanese plant life. The tranquil ambience is heightened by warm lighting, with the aroma of fresh organic herbs & oils to tantalize the senses.
Generously sized, enclosed treatment rooms provide a private and relaxing haven where guests come to escape the hustle & bustle of city life.
For a comprehensive list of services and details please visit the Elana Jade English Website.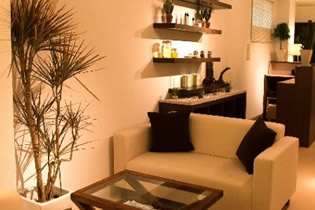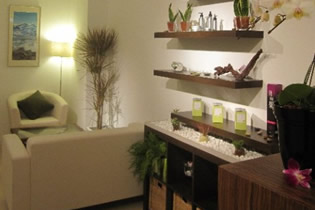 Skin Analysis
• 10,000 yen (60 mins)
The BTBP Skin Advisory System goes above and beyond regular skin analysis. The detailed photo captures highlight problems that can`t be seen with the naked eye so they can be treated before they occur. These detailed photos also enable you and your therapist to track your results to ensure you are getting the care you need!
Skin Fitness
First time only - Special Price! ¥12,500
Usual Price 90 min:17,000¥

After receiving a thorough skin analysis with the state of art BTBP Skin Advisory System, your esthetician will suggest and implement the most appropriate facial for your skin type and you will walk away with a detailed skin fitness routine designed especially for you!
Facial
After analysing your current skin condition, your Elana Jade therapist custom-blends 100% organic ingredients, which are applied with special application techniques to visibly restore your skins vitality and radiance. Choose from one of Elana Jades exclusive Facials Treatments and allow your therapist to customize the treatment for your skin!

Signature: Anti-Age Facial
75 min: ¥15,500

Tough Love Facial
60 min: ¥12,500

Conditioning Facial
60 min: ¥12,500

Flash Beauty Facial
30 min: ¥7,000

Mens Down to Earth Facial
60 min: ¥12,500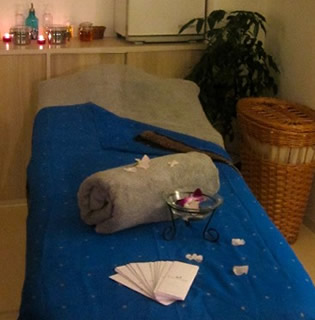 Hot Stone Massage:

Warm, soothing, mineral rich basalt stones are combined with special oils to create a positive energy flow to melt away tension and stress.
90 min: ¥16,000
Custom Oil Massage:
Choose your OWN special blend of 100% organic oils to detoxify, release tension and relax.
Express
30 min: ¥6,000

Custom
60 min: ¥10,000

Deluxe
90 min: ¥15,000