atelier MARCEL, Overseas-Experienced Hair Salon in Shibuya, Tokyo
atelier MARCEL, Overseas-Experienced Hair Salon in Shibuya, Tokyo
atelier Marcel is located in the middle of Tokyo route 246 between Shibuya station, Aoyama and Omotesando station. Four of the stylists including the owner Mr. Okada and his son studied at the professional hairdressing school - "Vidal Sassoon" in London.
atelier Marcel staff are comfortable communicating and providing services to English speakers. The owner Mr. Okada was a regular for over 7 years, on a popular TV program called "Teishu Kaizou Keikaku" - total makeover of husbands. His techniques and advice were broadcast nationally! At atelier Marcel, you'll experience a friendly atmosphere and services that allow you to have a great time and discover your new look! Visit atelier Marcel in Shibuya.
To atelier Marcel customers:
Introduce your friends and family!
If you introduce a friend or family member, we'll give a 30% discount to both you and your friend or family member.
*cannot be used with any other offer.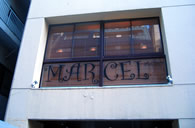 Comfortable atmosphere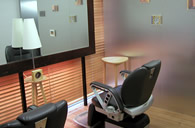 Okada-san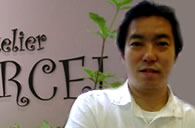 Second floor space
atelier MARCEL Information
Address
Aoyama seven heights 2F, 1-7-5 Shibuya, Shibuya-ku, Tokyo, 150-0002
Hours
10:00am – 7:30pm (Mon. to Sat.), Closed Sundays
Capacity
4 seats / 1F, 2 seats /2F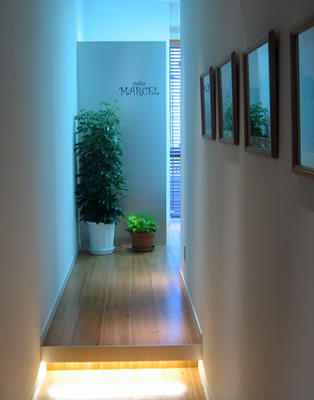 atelier Marcel