atelier MARCEL, Overseas-Experienced Hair Salon in Shibuya, Tokyo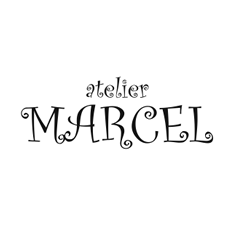 atelier MARCEL
20% Off your first cut or Free Hair Treatment (Please be sure to print the map for location)
初回のカットから20%OFF or ヘアトリートメント サービス
Please call to make an appointment as there are a limited number of seats.
席に限りがあるため、必ずご予約をお願いします
This page MUST be printed and presented to the Marcel staff upon arrival in order to receive the discountク
ーポンをご利用の際は、必ずこのページをプリントして、Marcelスタッフにご提示下さい
a) coupon is valid one time and only one coupon is needed for a group
クーポン券の御使用は一枚につき一名様一回限りとなります
b) coupon may not be combined with other offers
他券併用不可
Access & Directions to atelier MARCEL
Train Access
From Shinjuku Station take the JR Yamanote Line to Shibuya Station (7 min, 150 yen)

From Tokyo Station take the JR Yamanote Line to Shibuya Station (24 min, 190 yen) or take the Tokyo Metro Marunouchi Line to Akasakamitsuke Station and transfer to the Tokyo Metro Ginza Line for Shibuya Station (18 min, 190 yen)
› Check your train route, times & fares with the Jorudan "Train Route Finder"
Directions
(Please be sure to print the map for location)
From Shibuya Station, take the east exit and turn left. Walk towards the main intersection (you will see Bic Camera straight ahead), and cross the street to the right (there is a Resona Bank) and walk up Miyamasu-zaka to route 246, Aoyama Street. You will pass a Post office on your left followed by a gas station on your right. After the cross walk, atelier Marcel will be on your left on the 2nd Floor.

From Omotesando (8 min on foot)
- Walk towards Shibuya and pass the Children's Castle on the right.