essence k, Massage & Advanced Manual Therapy in Azabu, Tokyo
Reviews of essence k
2009.03.12 American Female 30's
Advance Body Balance 110
Kaori Akahane's virtuoso hands and soothing presence are like a gift from the Gods! She massages the health back into my Tokyo buzz- infected body and chaotic mind. Sessions at her studio are a soothing elixir of massage and physical therapy that heal. For me visits are not a luxury, but a necessity worth every yen, cent and centime.
2008.11.13 Filipino Female in 30's
Aroma Advance Body Balance 80
I have tried a few massage therapies in Tokyo and I can very well say that Kay is the BEST! Kay understands what your body needs and provides the right and effective treatment for you. I always come out feeling refreshed and relaxed and my body feels lighter. Communication is likewise no issue as she can converse in English, which is another plus for a foreigner like me. Her treatment place is kept very well and I like the fact that she only takes one customer at a time which makes her service more personalized.
Thanks, Kay!
2008.10.27 Australian Female 30's
Pre-Natal Massage 80
I was impressed by Kay's ability to find problem areas in my body and work on them to show a significant improvement. Sometimes with massages I just feel good while I am having them but the symptoms return quickly but with massage at "essence k" I feel like my body is actually changing and improvements are being made.
Text by Lizzie Murray
Living in the metropolis that is Tokyo can often imply leading a lifestyle filled with long days of endless work and a lack of sleep. It is at these times that I find my body becoming stiff and achy. As someone who has suffered from back pain since I was child, I constantly strive to keep my body in good condition. With the abundance of luxurious gyms, great food and a massage store on every corner, it shouldn't be difficult to maintain a healthy lifestyle when living in Tokyo. There is the opportunity to pop into a massage store for a quick 10-minute pick-me-up at any time of the day (or night). However I never feel quite satisfied that these short massages are really helping my body, nor do I feel much sense of relief from the aches and pains.
So I went on a mission to find an English speaker in Tokyo, who could really help me control my back pain, someone who could offer a relaxing massage that also included beneficial therapy for my body. Then I was introduced to essence k.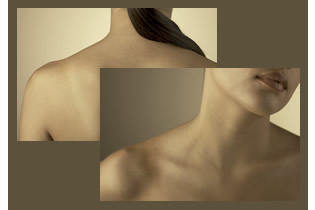 essence k, the new Advanced Manual Therapy space owned by Kaori "Kay" Akahane, is a convenient 3-minute walk from Azabu Juban station. The English website outlines the services offered, and it's easy to make a reservation on the phone or by email in English. Kay has studied so many different forms of relaxation and manual body therapies that it is difficult to keep up with the list. She has mastered Swedish Massage, Aroma Massage, Deep Tissue Work, Sports Massage, Myofascia release, Trigger Point Work, Shiatsu, Anma, Seitai, Tui-Na, and Thai Massage to name just a few… After spending one year studying in Toronto, Canada, and another few years studying at the acclaimed Swedish Institute College of Health Science in New York, she earned her title of NY State Licensed massage therapist. Kay attends to all guests personally, and after a long time abroad speaks excellent English, so communication is not an issue at all.
On the day of my appointment, Kay began by carefully explaining what I could expect from the course that I chose, an 80-min session of Aroma Advanced Body Balance (¥14,700). She spent time discussing with me, my main concerns, my previous injuries and experiences, and what I really intended to get out of my consultation. She followed this with a "check" of my posture and body alignment. The 80-minute therapy then began with an all-over aromatherapy massage, using oils that I had previously selected, based on their curative properties and gorgeous fragrance. I chose 7 on the 1-10 scale of pressure offered, and it was perfect. After just 10 minutes I could feel that my body had relaxed and it was from this point that I was introduced to the body balance techniques, which ranged from simple stretches to pressure in specific locations (not the usual shiatsu pressure points!), as well as a really unique combination of different forms of massage. Kay found all of my body's tender points without my guidance, and the relaxation mixed with the pressure meant it was a really wonderful but therapeutic experience, and as Kay mentioned, when the body is relaxed it allows us to manipulate it and work with it to improve the alignment.
At the conclusion of the session, feeling lite and a little dopey, I was offered a warm cup of water and a hand-full of delicious organic raisins, I was told about the importance of relaxing and eating well after the session to allow my body to take full advantage of the therapy. Just as Kay had warned, I suffered from minor aches and pains for the next few days, and it was at this time that I really knew my body was mending. I felt muscles that I forgot that I had and was noticeably aware of how straight and relaxed my spine had become, reminding me that my body had just received the care that it was so much in need of.
essence k is a small, friendly and personable space, with all of the luxuries required, such as a heated comfortable bed, full length mirror and soft towels, with thoughtful additions, such as a sound system that you can plug your own iPod into, so you can listen to any music that you choose throughout your therapy. It's the small additions, combined with Kay's unique ability to meld relaxation with manual curative therapy, and her strong training in the many different forms of massage that gives essence k an edge and that really makes the difference.
Although I paid slightly more at essence K than I usually would for massage therapy, I received so much more than I imagined possible. From now, I intend to save all of those 3,000 Yen 20-minute quick massage fees and go and see Kay once a month to keep my body feeling and working in optimum condition. essence k is a place where it really is possible to experience the perfect balance of wonderful relaxation and health improving therapy all at one time, so my body stays in optimum condition and I have few aches and pains.
***** ***** ***** ***** *****
essence k is open everyday 11:00-23:00
(By appointment only)
phone: 090-9959-2639
url: www.essencek.com/e_index.html
email: kay@essencek.com
3-7-13-301 Azabu–juban
Minato-ku Tokyo 〒106-0045