Minato Asset Management, Real Estate Agents for Tokyo, Japan
Minato Asset Management, Real Estate Agents for Tokyo, Japan
We are waiting your calls related to real estate - from renting to purchasing homes, or investing in apartments. We are ready to support your real estate asset management needs from loan arrangements to taxation matters. We have wide range of specialists to assist you.
We specialize in:
1) Real estate informaton on Tokyo's 23 wards and Chiba, Kanagawa, and Saitama area.
2) Support for foreigners in buying real estate in Japan (even loan arrangements)
3) Leasing high class apartments in urban area such as Minato-ku, Chuo-ku, Shibuya-ku etc.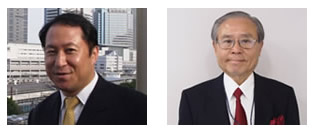 Contact us at at:
Hirokazu Mukai / Mitsuru Motoyama
5th floor, 3-24-21, Takanawa, Minato-ku, Tokyo
Tel: 03 5798 2779 - Fax: 03 3442 2708
minato@toshiweb.com