Barbacoa Grill, Brazilian Restaurant in Omotesando, Tokyo
Barbacoa Grill, Brazilian Restaurant in Omotesando, Tokyo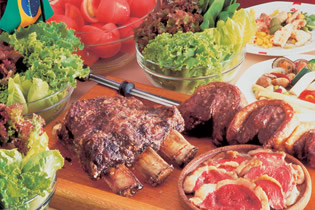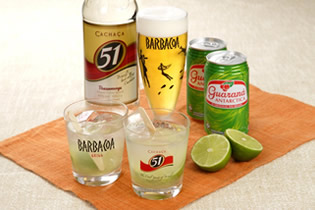 Recommendations
• Churrasco Set
(Churrasco+Salad Bar+Rice+Potatos+Bread, etc…) - 4,500 Yen 
• Free Drink Set A Course - 3,000 Yen
(In addition to Churrasco meal)
• Free Drink Set B Course - 2,500 Yen
(In addition to Churrasco meal)
Drinks & Desserts
• Draft Beer - 800 Yen
• Caipirinha (Pinga) - 900 Yen
• Wine (Full Bottle) - 4,600~ Yen
• Cream de Mango
Grande 800 Yen, Medium 650 Yen
• Cream de Strawberry
Grande 800 Yen, Medium 650 Yen
Lunch
• Beef Grill Steak
(Weekdays) - 1,200 Yen
• Chicken Grill Steak
(Weekdays) - 1,050 Yen
• Buffet Lunch
(Weekdays) - 1,800 Yen
• Buffet Lunch
(Sat/Sun/Holi) - 2,200 Yen
• Churrasco Lunch
(Weekdays) - 3,000 Yen
• Churrasco Lunch
(Sat/Sun/Holi.) - 3,600 Yen
• Free Drink Set
(Lunch) - 2,200 Yen
Dinner
• Churrasco Set
(Churrasco+ Salad Bar + Rice + Potato+ Bread, etc…) - 4,500 Yen
• Free Drink Set A Course
4,500 Yen + 3,000 Yen
• Free Drink Set B Course
4,500 Yen + 2,500 Yen
• Free Drink Set C Course
4,500 Yen + 2,000 Yen
Special Late-Dinner Offer
(Valid Until Dec. 31, 2008)!
If you make a reservation for after 9:00 PM from Monday to Thursday and order a dinner course, Barbacoa will upgrade your course. So if you order the Drink Set C Course, Barbacoa will give you the Drink Set B Course for the same price or if you order the B Course you will be upgraded to the A Course.