MASQ, Exclusive Bar and Restaurant in Ginza, Tokyo
MASQ, Exclusive Bar and Restaurant in Ginza, Tokyo
In Ginza, the ordinary will simply not suffice and MASQ is fashioned to meet the needs of a demanding clientele. Depending on your preference, you can choose open space or a very private arrangement...that is of course, if from the very beginning you can spot the discrete black front door (don't worry there is a small sign on the outside of the building complex indicating the general location)!

The interior is chic, but this is enhanced by superb lighting effects that really makes everyone look twice as good and the hottest toned down club music that is best described as energetic but not scattered like what is played at so many clubs today.

Masq is a bar with an extensive wine list featuring many nice vintages and artisan bar tenders concocting drinks that belong in paintings. But that alone would not be enough. Not surprising for an extremely sophisticated environment there is great food that rivals top notch restaurants to accompany the drink menu. The complete experience can be found here with great steak and seafood, French and Italian fusion.
MASQ's Steak

MASQ makes its best Japanese cattle beef steak as medium-rare. With an idea of well heated handmade 2cm pottery plate, the steak will be juicy and hot during the meal.
Simply seasoned with rock salts beforehand, the fresh steak can go with any kinds of dipping from salt, soy sauce, pepper, to wasabi. Especially soy sauce dipping would give you a lightest flavor to enjoy the meat. Please come and try our specialty steak!

Masq is part of the Kimihiko Araya PRODUCE Restaurant Group, which has several other equally spectacular and stylish restaurants / bars in Ginza and other Tokyo locations - please click here to discover more amazing restaurants by Kimihiko Araya PRODUCE.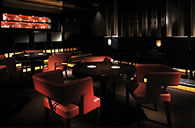 Impressive, chic
club-like atmosphere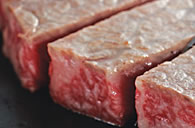 Steak & Araya-San Seafood
= Great food!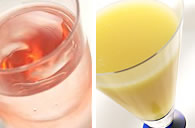 Intriguing cocktails &
an extensive wine list
MASQ Information
Address
Ginza Fotogu Bldg. B1, 5-6-6 Ginza, Chuo, Tokyo 104-0061
Hours
5:30pm - 3:00am (Mon. to Sat.), 5:30pm - 12:00am (Sun. & Holidays)
Prices
URL
MASQ in Ginza