Mario i sentieri, Italian Restaurant in Nishi Azabu, Tokyo
Mario i sentieri, Italian Restaurant in Nishi Azabu, Tokyo
One of Tokyo's hottest new restaurants located in the chic and always popular Nishi Azabu neighborhood and featuring the culinary skills of world-renowned chef, Mario Frittoli, Mario i sentieri offers rare Tuscan cuisine derived from Mario's hometown of Versilia in Tuscany. Mario combines some of Japan and Italy's finest delicacies which are innovatively presented. The decor is chic with warm colors and a cutting edge sound system that will make guests feel at ease. More intimate then many of his other restaurants, guests can begin the night at the aperitivo bar or head over to the open kitchen where you can shoot the breeze with Mario and make any special requests that you might have.
Mario i sentieri is a good choice for a business dinner, for couples looking to celebrate a special or romantic occasion, or when you want to be seen with the many fashionista in Nishi Azabu. If you appreciate authentic Tuscan cuisine from both the sea and mountains with a unique twist, then Mario i sentieri will delight you.
Please click here to learn about Mario Fritolli productions.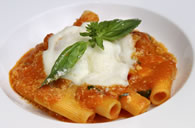 A "classic" done perfectly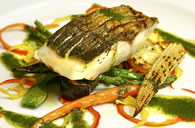 Creative presentations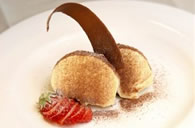 Tiramisu with personality
Mario i sentieri Information
Address
Comforia Nishi Azabu 4-1-10 Nishi Azabu, Minato-ku, Tokyo
Hours
Lunch 11:30-14:30, Dinner 18:00 - 24:00 (Monday-Saturday), Closed Sundays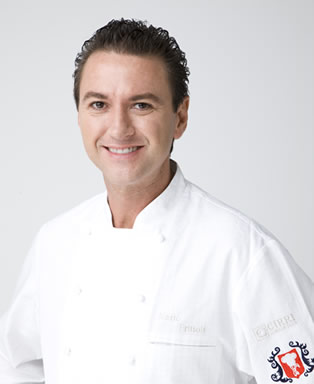 Mario Frittoli