Mario i sentieri, Italian Restaurant in Nishi Azabu, Tokyo
Mario i sentieri, Italian Restaurant in Nishi Azabu, Tokyo
Mario has elaborated an original menu based on the cuisine of Versilia, Tuscany – his hometown that is blessed with food from both mountains and the sea. With Tokyo's geographic makeup being an ideal match, Mario offers authentic cuisine with a unique slant derived from his experiences.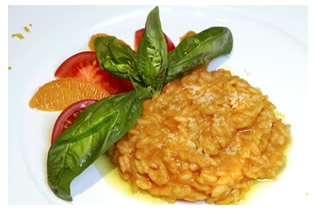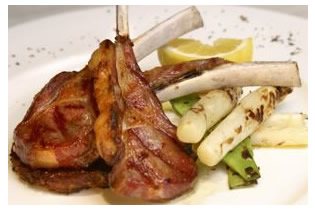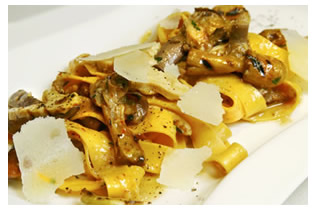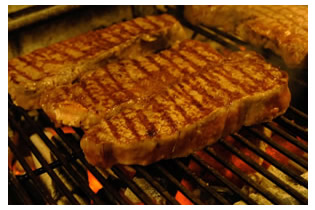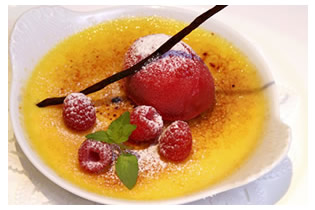 Recommended Course: 6,500 Yen Dinner Course
If this is your first time or you just want to enjoy time with company, we suggest our basic 6,500 Yen course.
ANTIPASTI / Starter
Choice of appetizer off the a la Carte menu
PASTA / Pasta
Choice of Pasta or Risotto off the a la Carte menu
SECONDI / Main Course
Choice of Fish or Meat off the a la Carte menu
DOLCE / Dessert
Choice off the a la Carte menu or daily special
COFFEE / TEA
A la Carte: Starters
"Antipasti" – Starters
• Mario's Tuscany mixed platter – 2,000 Yen
• Deep fried seafood Tirreno style – 1,900 Yen
• Foie gras terrine – 2,000 Yen
• Seafood salad Tuscan style – 1,800 Yen
• Caprese with prosciutto – 2,000 Yen
A la Carte: Fresh Pasta & Risotto
"Primi Piatti" – Fresh Pasta and Risotto
• Mix seafood sauce spaghetti - 1,800 Yen
• Rigatoni with 3 types of tomato sauce – 1,600 Yen
• Tagliolini with scampi, porcini mushrooms & mascarpone cheese – 2,000 Yen
• Large Ribbon pasta with wildboar sauce - 1,900 Yen
• Special Tuscan pasta "Testaroli" with Bolognese sauce - 1,700 Yen
• Risotto with seasonal vegetables, prosciutto and pecorino – 1,600 Yen
A la Carte: Main Dishes
"Secondi Piatti" – Main dishes
• Grosseto style cooked swordfish fillet – 2,200 Yen
• Rich tomato seafood soup – 3,000 Yen
• Grilled New Zealand lamb – 2,600 Yen
• Roasted pork shoulder with Tuscan herbs – 2,400 Yen
• Beef tagliata with rocket salad & balsamic – 2,800 Yen
A la Carte: Desserts & Cheeses
"Dolce e Formaggi" – Desserts & Cheese
• Mixed cheeses with honey – 1,000 Yen ~
• Tiramisu – 1,000 Yen
• Homemade gelato & sorbet – 1,000 Yen
• Crepes filled with salty caramel – 1,000 Yen