Angelle (Kyoto), OIRAN Makeover Experience in Gion, Kyoto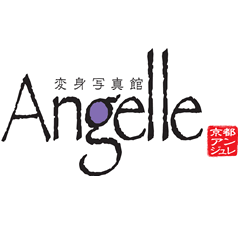 Angelle (Kyoto)
Free Original Photo Service (L-size)
Lサイズのオリジナル写真プレゼント
Print this page and present it to the shop before you order to get the discount.
このページを印刷し、注文する前に提示して下さい
Coupon is only valid one time per three customers and cannot be used on more than one occasion
クーポン券の御使用は一枚につき三名様一回限りとなります

Coupon may not be combined with other offers
他券併用不可
Access & Directions to Angelle (Kyoto)
Train Access
By Taxi (Recommended)
Go east on Higashiyama Street to Higashiyama-Yasui intersection.
Keep going and turn left at the end of the road.
Angelle is the 4th building on the west side.

If taxi has a car navi (Sat-Nav), use phone number (075-532-6655) or post code (〒605-0829).
› Check your train route, times & fares with the Jorudan "Train Route Finder"
Directions
From Yasaka Shrine's Main South Torii Shrine Gate, walk straight.
Angelle will be on the right after about 3 minutes walk.
Contact Information to Angelle (Kyoto)
22 Tsukimi-cho, Higashiyama-ku, Kyoto-shi 605-0825, Japan
Tel. 075-532-6655 From outside Japan: +81-75-532-6655