Beauty Carmel, Beauty Salon in Hachioji, Tokyo
Special EOK.jp Campaign:
Breakouts/Acne Scar Facial or Rejuvenation Facial 90 Mins Course
for 9,900 yen (Regular Price 33,000 yen)
Over 23,000 yen in savings for first time customers!
Breakouts/Acne Scar Facial includes exfoliation, extraction, vitamin C treatment (disinfect acne to prevent coming back) and improving scar by
stimulate skin cell turnover. you can see the result within few days .If you have problem with breakout/acne, this is the facial you want to try!
Rejuvenation Facial includes RF treatment,using deep thermal heat that result skin tightening, improves wrinkle, lines and refining pores. followed by high quality vitamins and mineral treatment to make your skin looking younger.
To redeem this special offer, please call 042-656-6156 to book your appointment and mention you would like the "EOK.jp Breakouts/Acne Scar Facial or Rejuvenation Facial 90 Mins Course."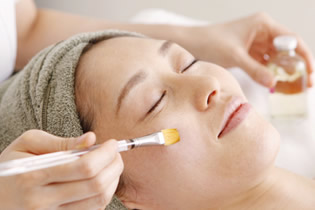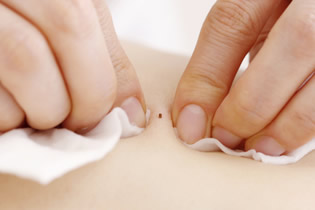 The Extraction and Deep Cleansing "Celebrity Facial" Course includes:
1. Deep Cleansing
- Face is gently steamed to soften skin and open pores
- Cleansing jel is applied to remove oil from skin
- Cleansing foam is applied to cleanse pores
2. Chemical Peeling (Optional at no extra charge)
- Exfoliates dead skin tissue
- Rejuvenates skin
3. Ultraviolet Care
- Ultraviolet laser is used to kill acne jerms in pores
4. Vitamin C Care
- Rejuvenate and lighten acne scars
5. Extraction (Optional at no extra charge)
- Oils and other impurities are removed from your skin
6. AquaInseltal Lotion
- Moisturizes skin
- Cools down the skin after extraction
7. Tormaline Pack
- Penetrates vitamins deeper into the skin cells reducing fine wrinkles and softening skin.